From Pune To Estonia Tarun Gidwani Held A Placard Which Says "You're Perfect"
Twenty-six-year old Tarun Gidwani has degrees in microbiology and development sociology but spends a few hours every day, visiting busy cities and holding a sign that screams 'You're Perfect'.
Since 2011, passersby in Mumbai, Pune, Kolkata, Hyderabad, Jhansi, Bengaluru–and most recently cities in Estonia and Finland, where he's now based–have run into a silent Gidwani and his board. "The reason why I hold the sign is larger; I want each and everyone to know how excruciatingly (sic) unique everyone is — and I want to start a conversation about it, about accepting that fact," Gidwani told.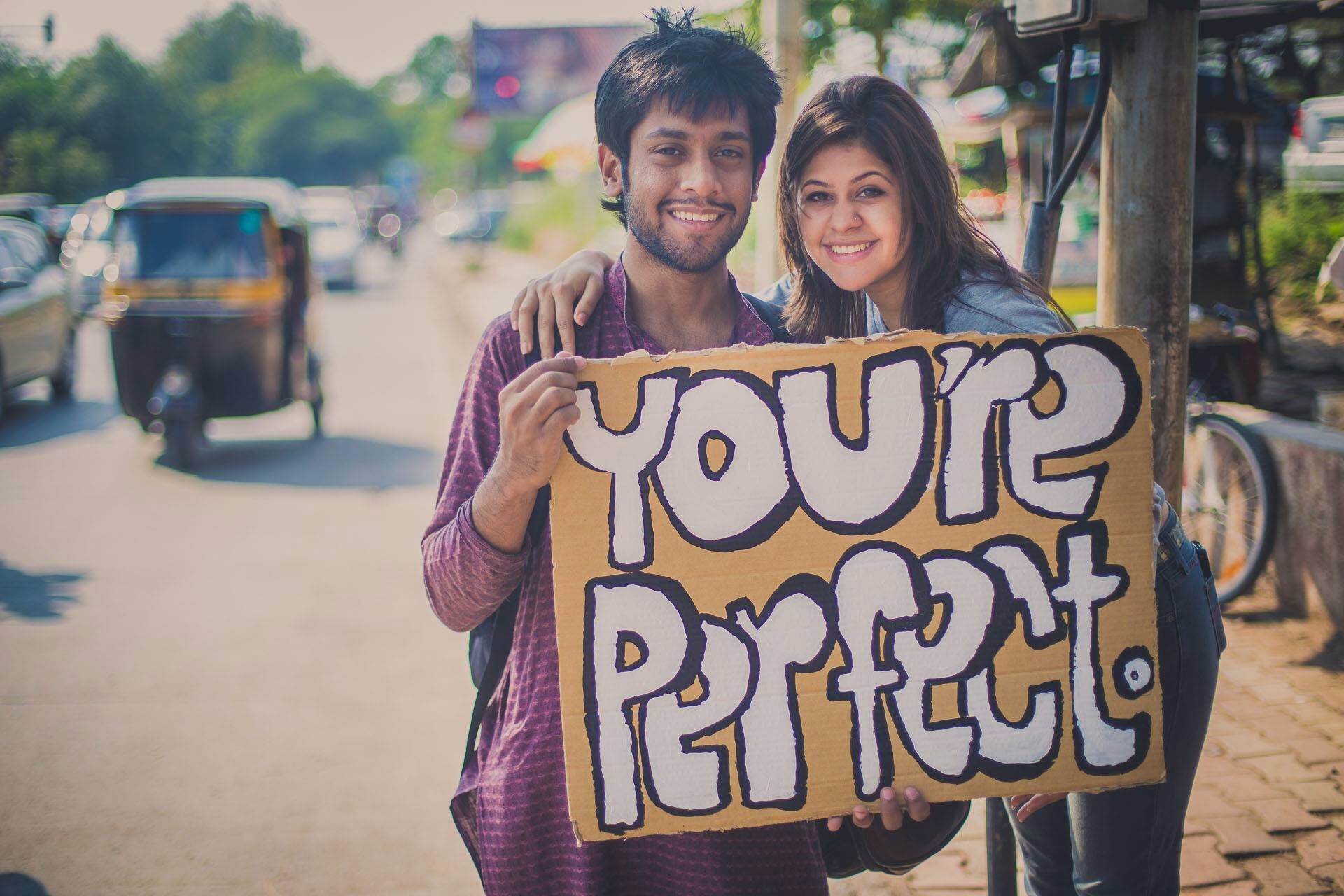 Apart from personal fulfilment, Gidwani says he's managed to make several strangers feel better about themselves and plans to compile a book on these encounters. "Once, I had a little girl make chocolate for me because I made her dad smile each evening while he returned from work; a guy came to me in tears saying that he could not find himself worthy of being confident enough to hit on girls; a British gentleman outside the Osho ashram in Pune broke down, saying that he was tired of seeking spiritual peace for 17 years and finding nothing in the end; and most importantly, a woman once told me that her daughter ran way to do something bad to herself until she saw the sign and returned home. In fact, I have so many stories that I'm planning to compile them into a book…let's see," says Gidwani.
For someone who started out on his quest, at 22, to make people feel good about themselves, Gidwani says he had to overcome an initial load of trepidation. "I felt embarrassed for the first few minutes. But on the very first day that I held the sign, something profoundly beautiful happened," Gidwani recounted, "A lady came up to me in tears, held my knee and said 'I really needed this.' While he's mostly got with smiles and hand-shakes, there are times people have given him rude glares.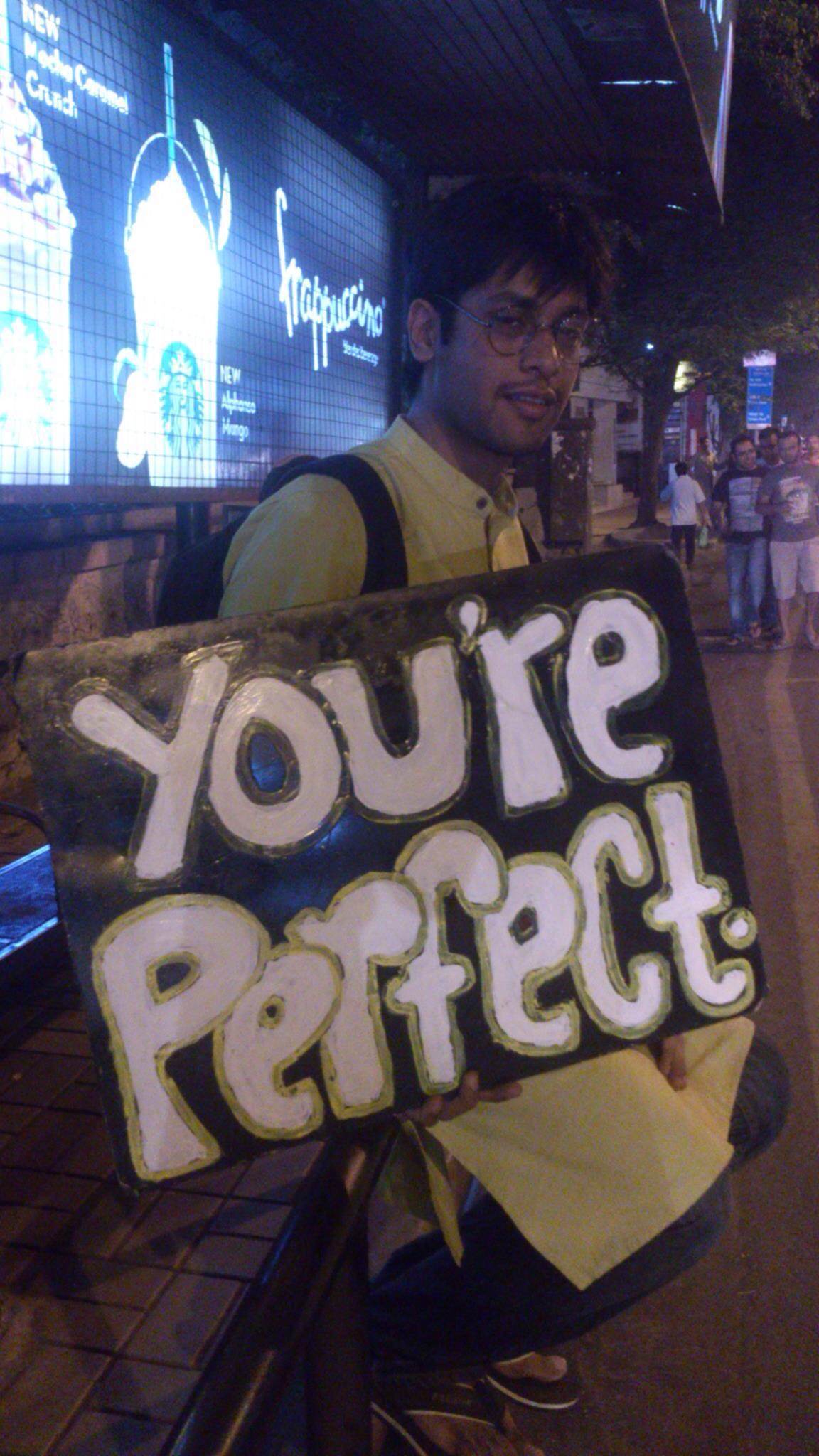 Originally from Hyderabad, Gidwani says he's been well indulged by his family. "My parents are extremely patient as they've let me explore a lot of things without interfering or judging," says Gidwani. A philosophically-inclined Gidwani says that he sought "enlightenment" and found it in an ashram in Bengaluru, where he was staying with a friend. He felt a deep sense of relief and peace one day when he realised that humans were perfect already.
"Think about it — each person, is a unique, never-before-occurring phenomenon, living a private reality so different and unprecedented, that it can't be compared to anything," he says, "But not in the cheesy spiritual sense."
Gidwani, who tries to hold up his hand-painted sign everywhere he goes for at least a couple of hours, says that his friends from other countries have also been inspired by it. A couple of his friends in France and Germany have also started holding up the sign for a few hours each day now.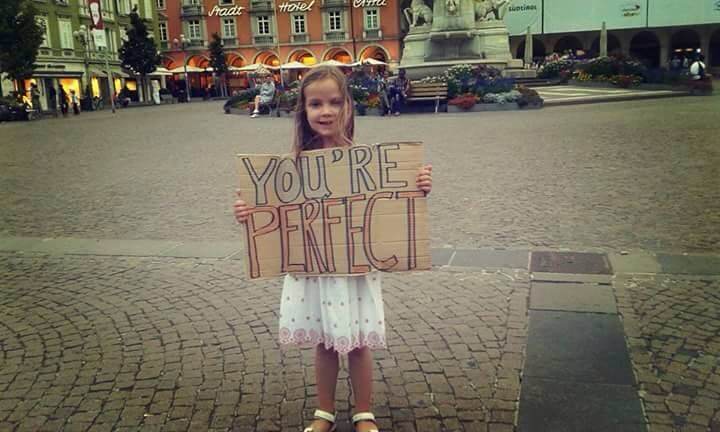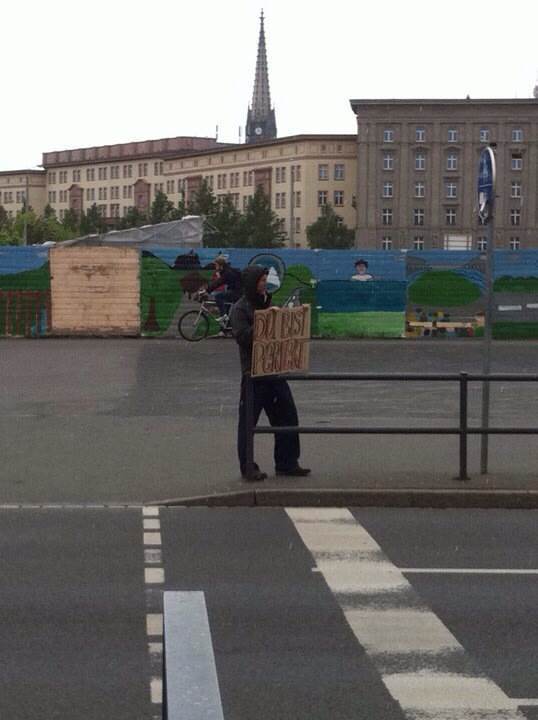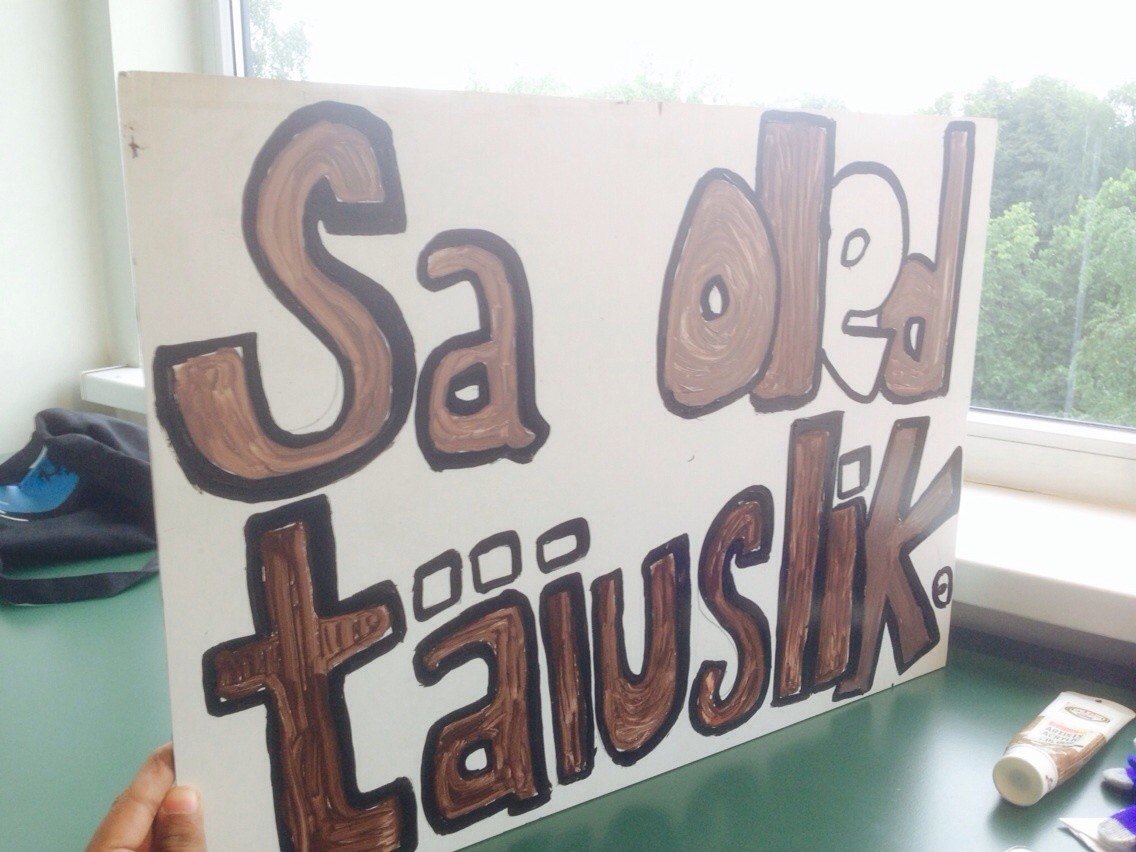 Source: Original article published in Huffington post
Addicted to Prison Break, Homeland & BBC Sherlock, a country music lover, a passionate guitar player, prefer talking less and working more, hate fizzy drinks and a non stop reader of Jhumpa Lahiri novels.
Latest posts by Abhijit Das (see all)