This Google Autocomplete Map Of India Is Spot On
Reddit user kuttanpilla typed "Why is __ state" into the Google search engine and found the autocompletes which prompted this map of India. He released the image under the name 'India According to Google Auto Complete'.
There's a lot of geography/history test questions like 'Why is Gujarat A Dry State?' and and 'Why is Rajasthan A Desert?' and some genuine curiosity/GK questions like 'Why is Shillong The Scotland Of The East?'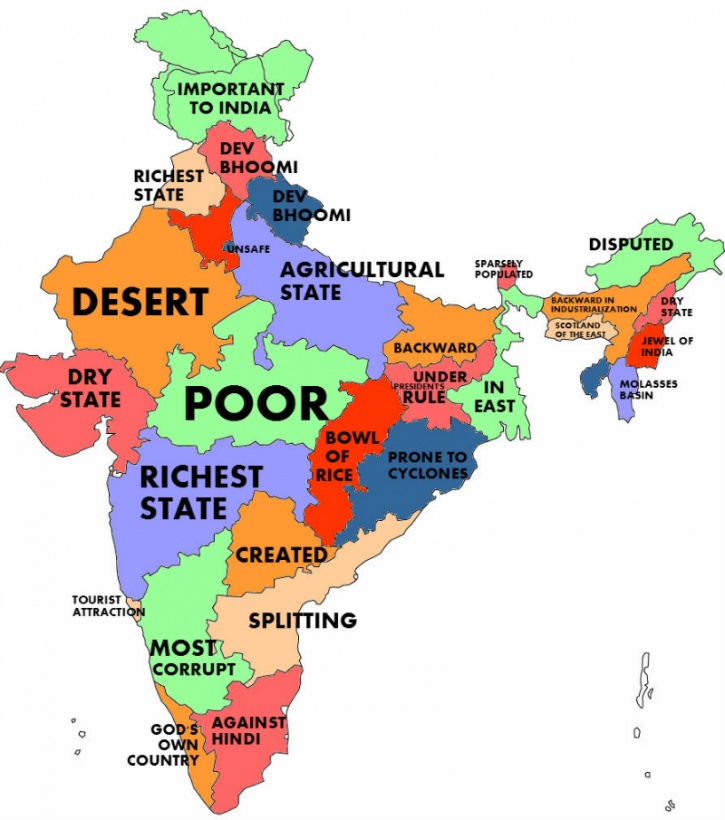 u/kuttanpilla | reddit india
What is hilarious is that people are actually asking Google – 'Why is West Bengal In East?'
Addicted to Prison Break, Homeland & BBC Sherlock, a country music lover, a passionate guitar player, prefer talking less and working more, hate fizzy drinks and a non stop reader of Jhumpa Lahiri novels.
Latest posts by Abhijit Das (see all)