[Watch] Two Sikh Men Remove Their Turbans to Save Eight Men From Drowning
You heard a Sikh man called Harman Singh, removing turban to help an accident victim in New-Zealand, it happened again and right here in India.  Two Sikh men from Sangrur set aside religious code of conduct and took off their turban to save the lives of eight drowning youths who had gone to a canal for the immersion of the idol of lord Ganesha on the occasion of Ganesh Chaturthi.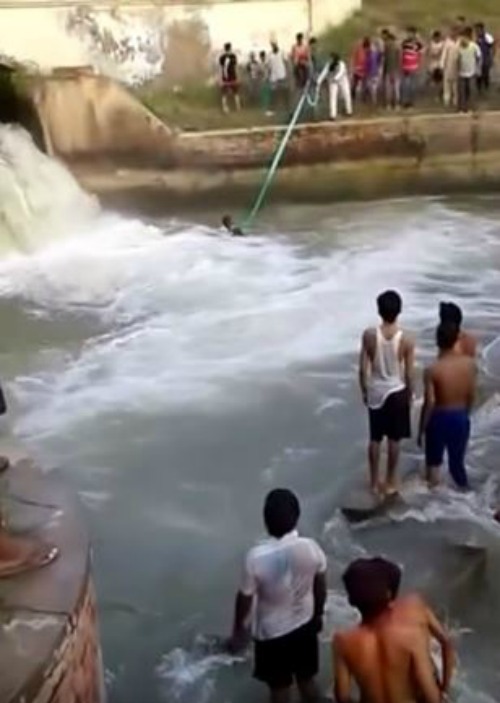 Name of these Sikh heroes are Inderpal Singh (34) and Kamalpreet Singh (25). The incident went viral on social media on Tuesday after a video of the two emerged. According to Sikh religious code of conduct you are not allowed to take off turbans.
"First, five youths slipped into the canal while immersing the idols. They had fallen very near to the canal bridge and shouted for help. I immediately spotted a wire lying near the bridge and rescued two of them with the help of the wire. However, three others were still caught in a current," said Inderpal. 
"Then, three persons jumped into the canal to rescue the trapped trio. However, they, too, were caught in a whirlpool. Then I threw my nine-metre-long turban into the canal and pulled out three youths," he added.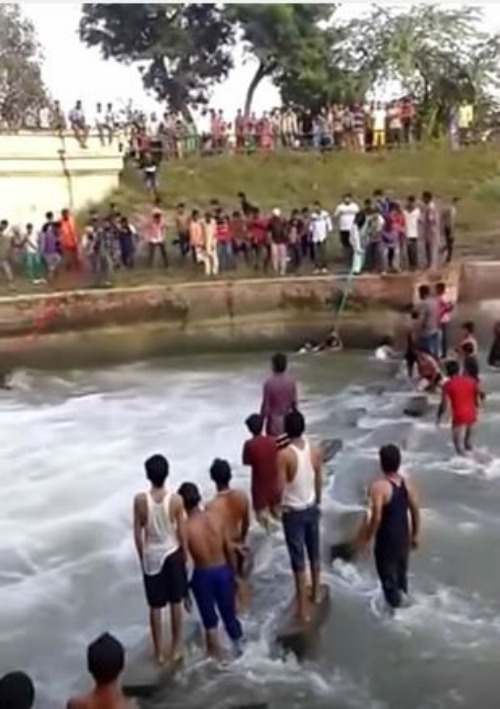 Inderpal, one of the youth saved, said their saviour had first tried to pull them out with the help of a wire that was lying on embankment of the canal but it broke. He then used his turban.
Sikh people are only to allowed remove their turbans in the privacy of their homes. But when religion is set aside to save the lives of people, the faith in humanity gets restored.
Addicted to Prison Break, Homeland & BBC Sherlock, a country music lover, a passionate guitar player, prefer talking less and working more, hate fizzy drinks and a non stop reader of Jhumpa Lahiri novels.
Latest posts by Abhijit Das (see all)