Fancy a Road Trip From Delhi To New York via World's Longest Highway?
Yes you heard it right, its from Delhi to New York by road via World's Longest Highway to be built by the Russians. They're building the longest highway of the world. And by longest we mean it will stretch more than 20,000 km. A highway that will connect the western most parts of Russia with Siberia in the east and across the Bering Strait to Alaska on the North American continent. But you can drive on it from India!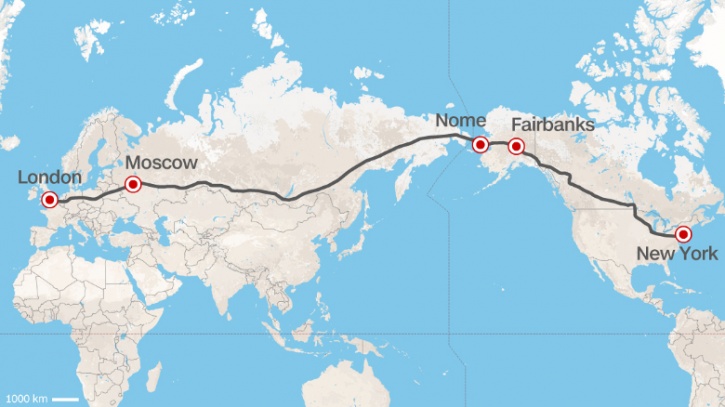 From Delhi, cross over to Nepal and then to Tibet, then China, Kyrgystan and then to Kazakhstan. Kazakhstan borders Russia and once there, you have to join the Trans Siberian Highway. Then drive across the breadth of the nation and cross the Bering Sea on a ship. From there you reach Alaska and drive via Canada to United States.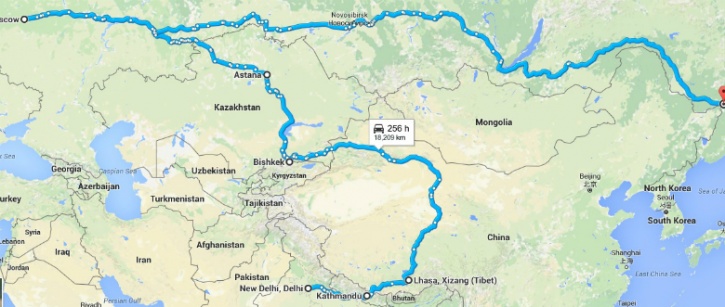 The plan, unveiled at a meeting at the Russian Academy of Science and presented by the head of Russia Rail Vladimir Yakunin, also calls for a high-speed railway to be built alongside the motorway. Both routes would support new cities and industries created as a result of the construction, the Siberian Times writes.
Alongside the train track and road, pipelines for oil and gas and new electricity and water supply lines would be put in place. The network would total around 12,400 miles. The aim is to link Asia with Europe as it would run from the Atlantic to the Pacific.Cities most people haven't heard of, such as Yeketerinburg and Irkutsk, would be joined up as a result of the plan.
Yakunin said at a meeting: "This is an inter-state, inter-civilisation, project. It should be an alternative to the current (neo-liberal) model, which has caused a systemic crisis. The project should be turned into a world 'future zone', and it must be based on leading, not catching, technologies."
The project becoming fully operational in 2030.
Source – Business Insider, Indiatimes
Addicted to Prison Break, Homeland & BBC Sherlock, a country music lover, a passionate guitar player, prefer talking less and working more, hate fizzy drinks and a non stop reader of Jhumpa Lahiri novels.
Latest posts by Abhijit Das (see all)